​​ 
 COMPUTER BIBLE GAMES  
WITH VISUAL C# EXPRESS
​2012 EDITION
​Option #1​
Single User Student
Digital E-Book Instant
Internet Download Only
Item #243-CBG-DL-2012 
$74.95
$49.95
 ​
Single User Digital E-Tutorial
FREE Shipping Inside USA***
$74.95
COMPUTER BIBLE GAMES  WITH VISUAL C# EXPRESS  <Table of Contents> is a self-paced semester long self-study  "beginning" programming tutorial consisting of 13 Chapters explaining (in simple, easy-to-follow terms) how to build a Visual C# Express Windows applications and games. Students learn about project design, the Visual C# Express toolbox, and many elements of the Visual C# language.  Numerous examples are used to demonstrate every step in the building process.  The tutorial also includes several detailed computer projects for students to build and try.
The projects built include a number guessing game, a card game, an allowance calculator, a drawing program, a state capitals game, video games, and three Computer Bible Games.    The Computer Bible Games include:​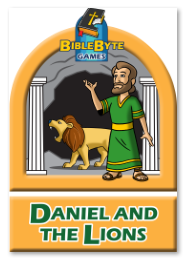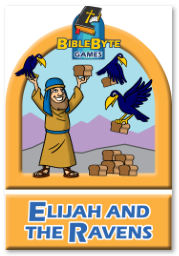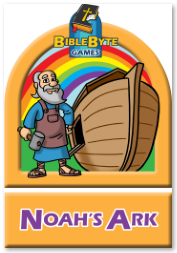 We have also included the source code to several college prep bonus projects including a  loan calculator,   portfolio manager,  and a checkbook balancer to get you ready for those  college courses.   Click <here> to see completed project screen shots.
COMPUTER BIBLE GAMES  WITH VISUAL C#EXPRESS  is presented using a combination of  over 700 color pages of course notes and actual Visual C# Express examples.   No prior programming experience is necessary, but familiarity with doing common tasks using Microsoft Windows is expected.  A separate Teachers Guide is NOT required as the course is completely self-paced and self-learning.  The book actually teaches the student to program so the parent does not need to learn programming or teach programming to the homeschool student.
The course requires Windows 7 or Windows 8, ability to view and print documents saved in Microsoft Word format, and Visual C# 2012+ Express (the course can also be completed using Visual C# Professional 2012+).  If you are still using the older Microsoft Windows XP or Vista Operating System, click HERE​ for our older 2010 Edition for Windows XP/Vista.
ORDERING AND DELIVERY OPTIONS
You have the option of ordering this tutorial in a paperback textbook format which includes a free E-Tutorial E-Book Internet download OR you can save printing costs and order just a E-Tutorial E-Book Internet download. This tutorial is currently delivered in both a Microsoft Word (v97+) and Acrobat PDF format. The PDF version of this book is downloadable to any portable device that can view the Acrobat PDF format.The entire E-Book and/or selected chapters can be printed on your local printer and/or viewed on your computer screen. The E-Books can be downloaded from our website immediately after purchase. We compress the download files using a .zip format to help reduce the size of files for faster downloading.
We also sell this unique E-Book Tutorial in an annual "Unlimited User" Teacher Edition. Our Teacher Edition allows you to distribute the tutorial and source code to any of the students who attend your computer science class.You can customize and personalize the tutorial and the associated source code to fit your unique teaching style whether the class is self study or instructor led.Since this Tutorial is distributed in an editable Microsoft Word format you can add your own teaching text and/or notes around our teaching text.You can add your own diagrams and/or personalize the E-Book tutorial to fit your specific teaching needs.Unlike other Tutorials that are paper or PDF based, you can modify our teaching narrative and source code inside the tutorial and reprint as needed. This unique flexibility sets us apart from all other tutorials on the market.
Click on any of the "Add to Cart" options on the left of this page to select your preferred delivery option.
What Others Are Saying About Us
"Third Day Games would be thrilled if every child who played our video games would learn how to develop Bible-based Christian video games themselves. BibleByte Books produces a wonderful Computer Science For Kids Curriculum that we believe will help train up the next generation of Christian game developers. The games industry desperately needs talented game developers, who are also Christians, to help build the next generation of Bible-based Christian video games. Learning a computer programming language early in life will give your child a great head start in the wonderful field ofcomputer programming and give them the opportunity to use their skills to further the Kingdom."
"I think Computer Bible Games with Visual C#  is great for the homeschool parent.  It does not require the parent to know the language themselves.  I like the fact that the games are based on Bible stories.  It also provides them the tools and examples they need so they don't have to make up programs themselves.  The students have enjoyed it and were pretty successful in learning the fundamentals of the Visual C# language."