Introduction to C# with Unity 3D:
The ​Exodus Adventure
Open Beta Launch Date: July 20, 2017
Our newest Unity 3D Game Design and Programming Tutorial is tentatively called an "Introduction to C# with Unity 3D: The ​Exodus Adventure".  This Unity 3D Game Design and Programming Tutorial is a Third Person Action Adventure game.  Students will be provided high quality 3D Character models and 3D Terrain Environment models to work with.  We also provide a  game soundtrack complete with stingers and combat music for the students to use.   This unique Unity C# Tutorial will explain to the student in a detailed step-by-step process (with screenshots) how to design, develop and program the following 3D Adventure Game mechanics using C#:
-3rd person controller using mecanim that can walk, run, jump, turn, crouch, and   interact with objects
– Interact with actors and objects
– Display Dialogue to the player
– Item Management
– Main Quests to advance the plot
– Side Quests to immerse the player in the times
– Explore the environment
– Full screen map and mini-map showing key locations
– Quest Journal to manage quests
– Solve a variety of puzzles
– Cut-scenes for dialogue without player intervention
– 2 Cinematics for Game Opening and Ending
The current draft of the Table of Contents to our new 3D Game Programming tutorial can be seen here.  A small sample of the Game Design document that we provide students  can be seen here.  The current change log for the Exodus Adventure Game can be seen here.
Below are Alpha Screenshots and videos from the Exodus Adventure Game & Tutorial that is currently under development.
The Exodus Adventure Game Tutorial is based on the Biblical Account of Moses found in Exodus 2:1 – 2:14​.
Moses In Egypt – Looking Out Over the Nile River Valley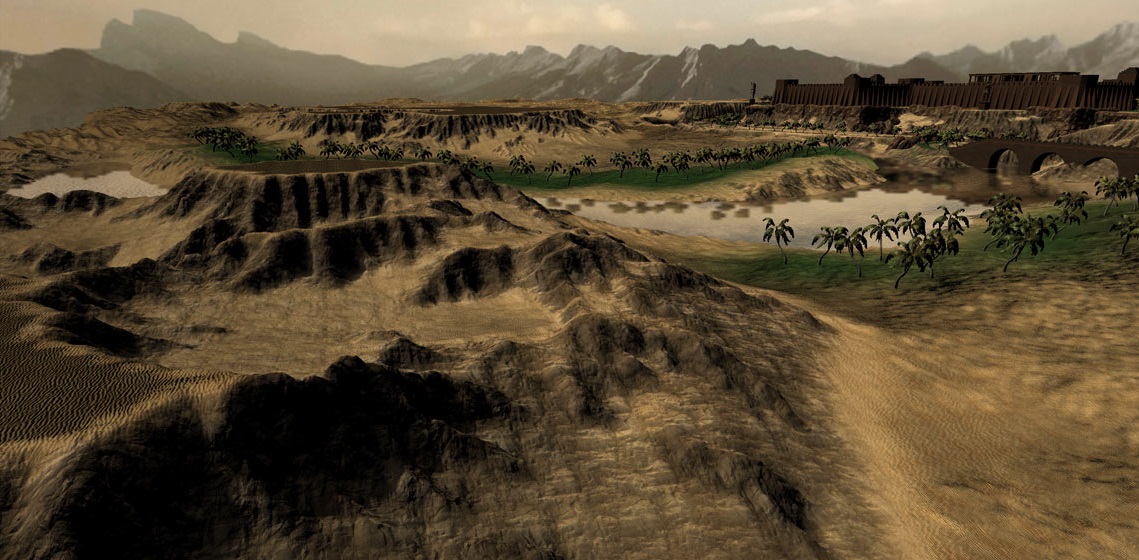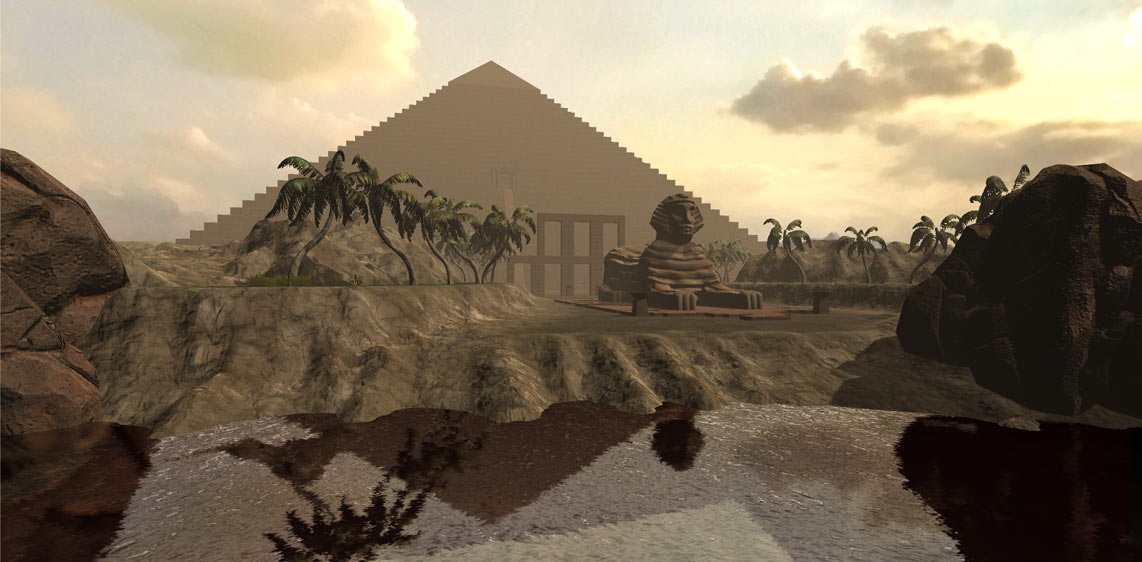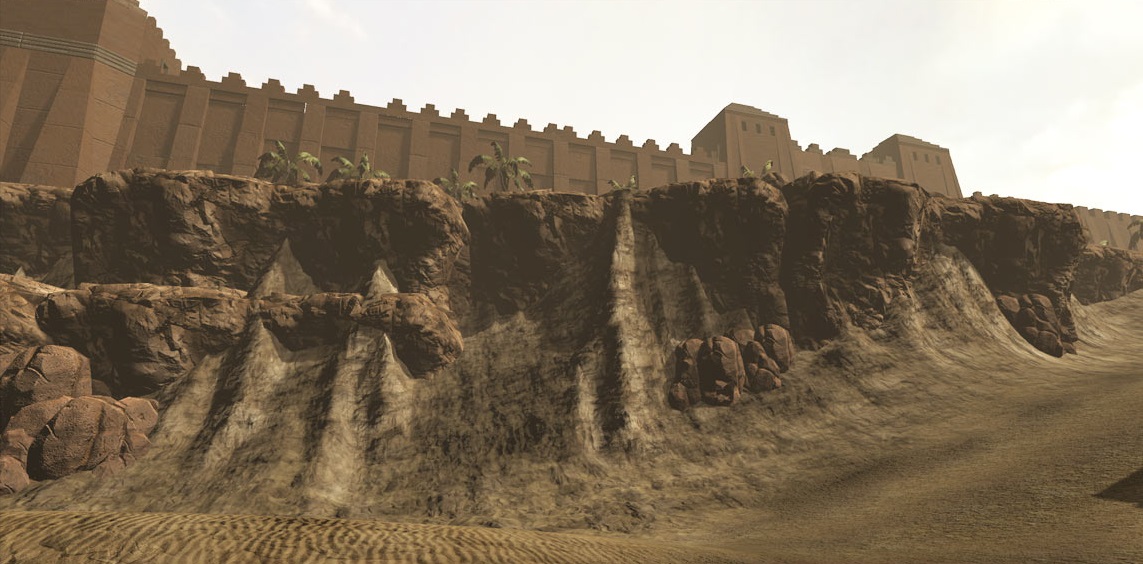 A Sand Storm Hits the City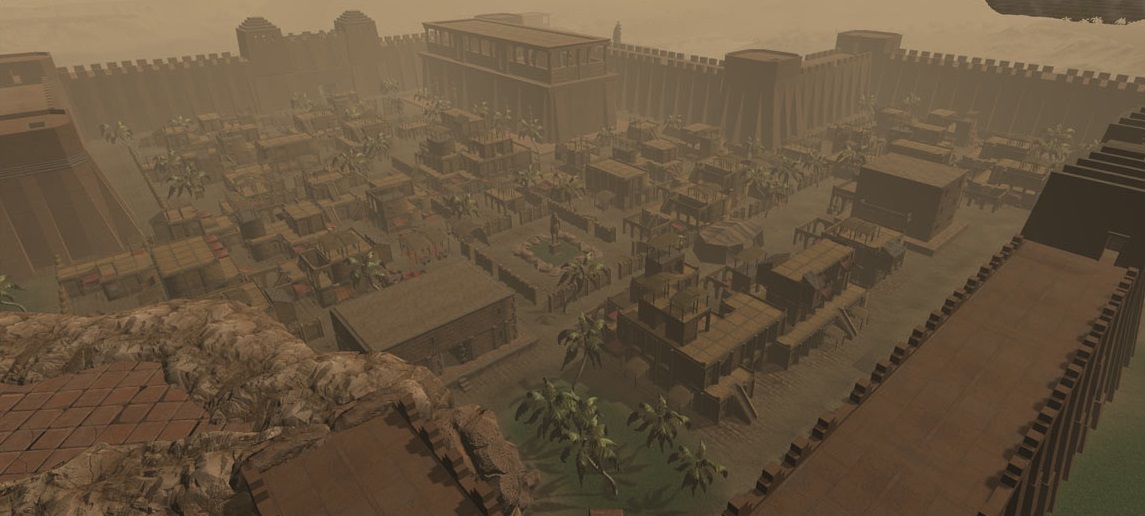 Moses At The Gates Of The City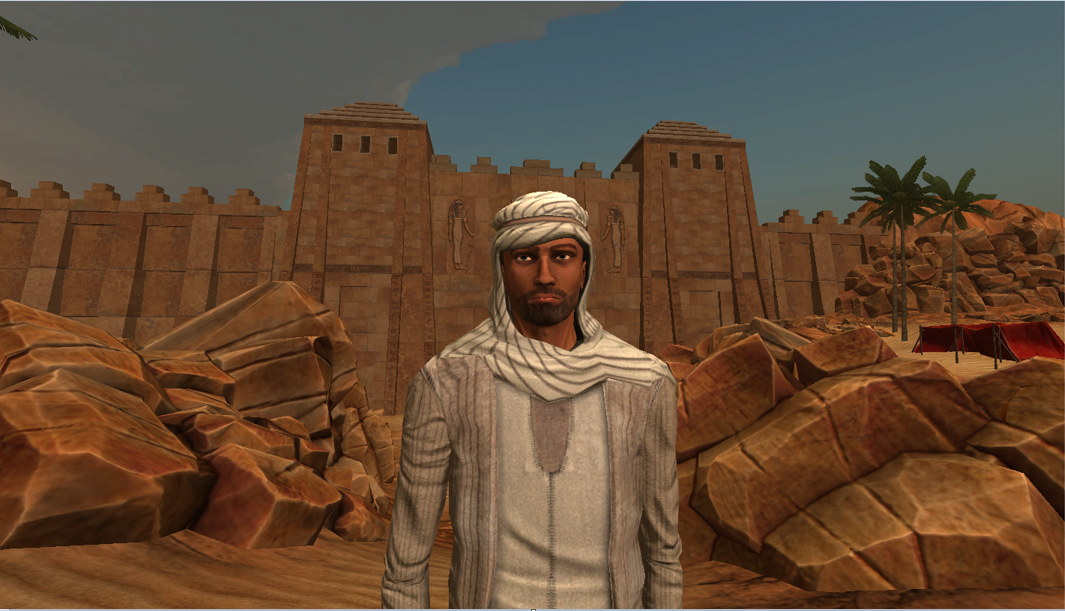 Moses Telling Pharaoh To "Let My People Go!" At The City Gates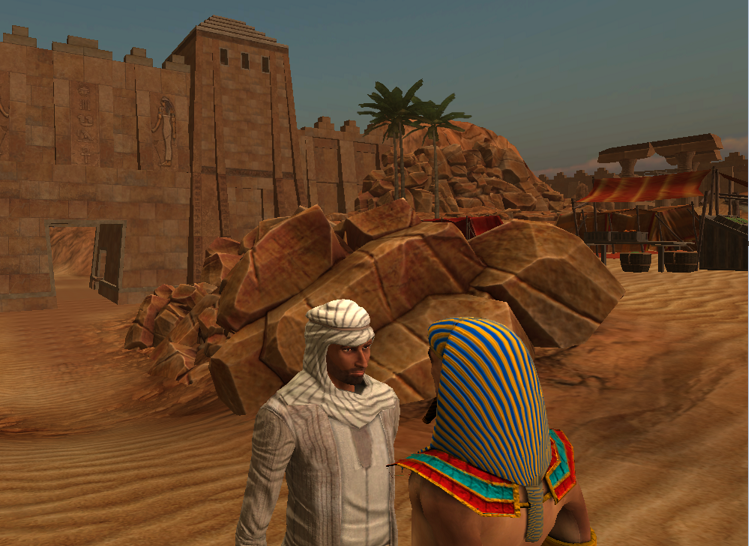 Moses Talking To A Vendor At An Open Air Market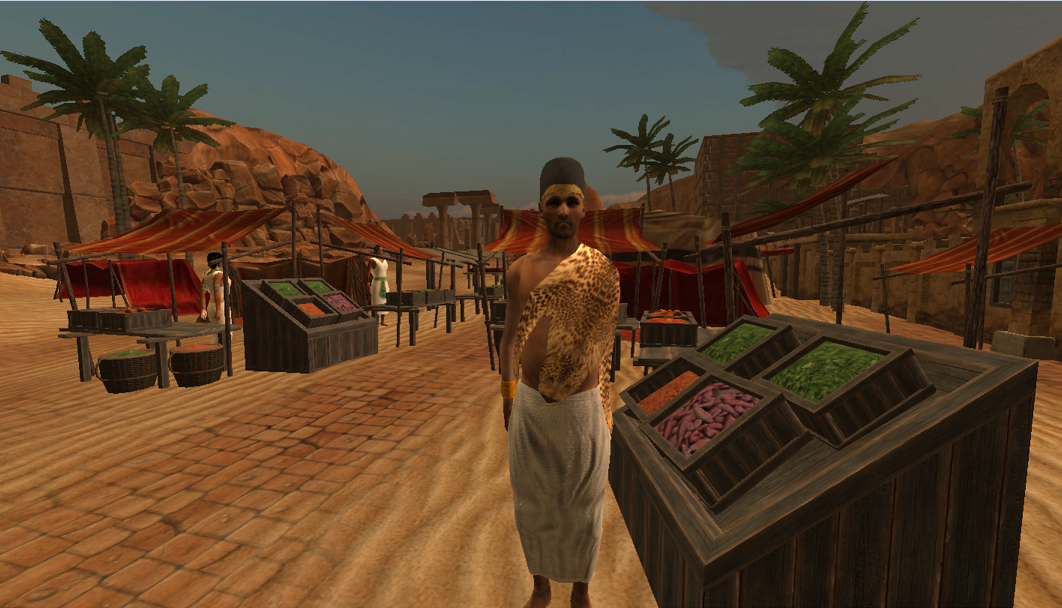 Again Moses Tells Pharaoh To "Let My People Go or You Will See God's Wonders!"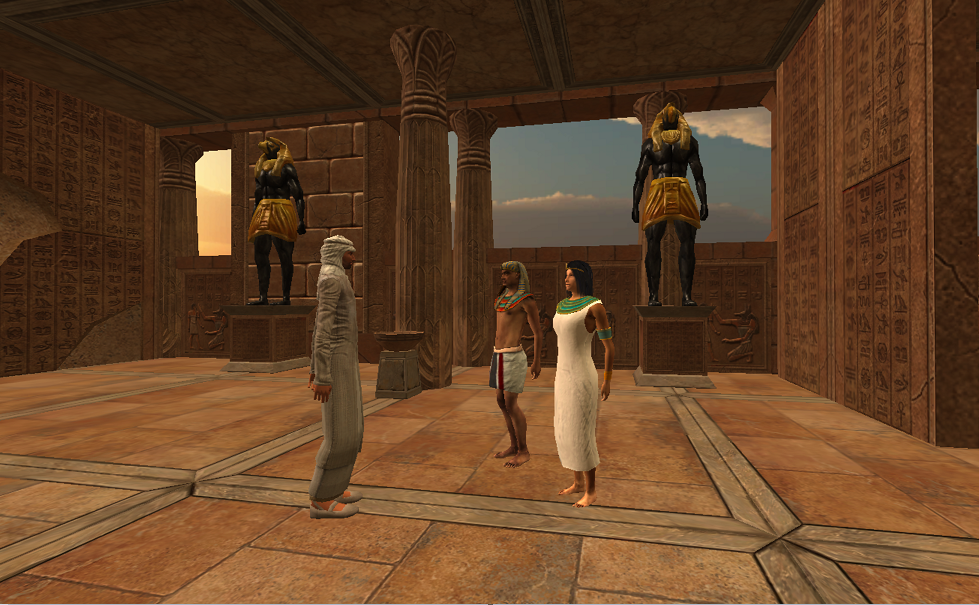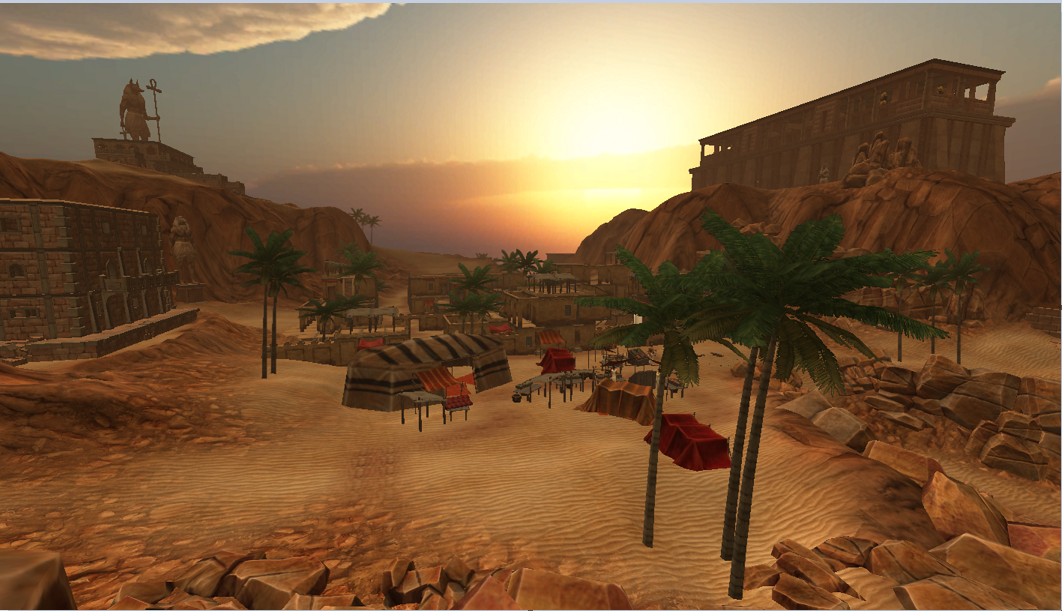 Designing And Developing the Exodus Adventure Game
How the 3D Artwork and Models were Created for the Exodus Adventure Game
Vlado started working on the Ancient Egypt Game Environment Artwork in October of 2013 and completed the Unity 3D Version 4 in about 7 months. The 3D Egypt Artwork was created using Autodesk 3ds Max 2010 for modeling, then Zbrush for normal maps and texturing UV, and then Photoshop to finish polishing textures. Zbrush was used for many tileable textures and then Photoshop was then used for some polishing. Retopology for many of the 3D models was done in Topogun. Vlado upgraded the entire project from Unity 4 to Unity 5 in 2015 and then greatly expanded it.
See how some of the early Egyptian buildings were designed and created using Unity 3D. Press the Arrow on the bottom right to watch:
High Level Overview Map of the City Game Level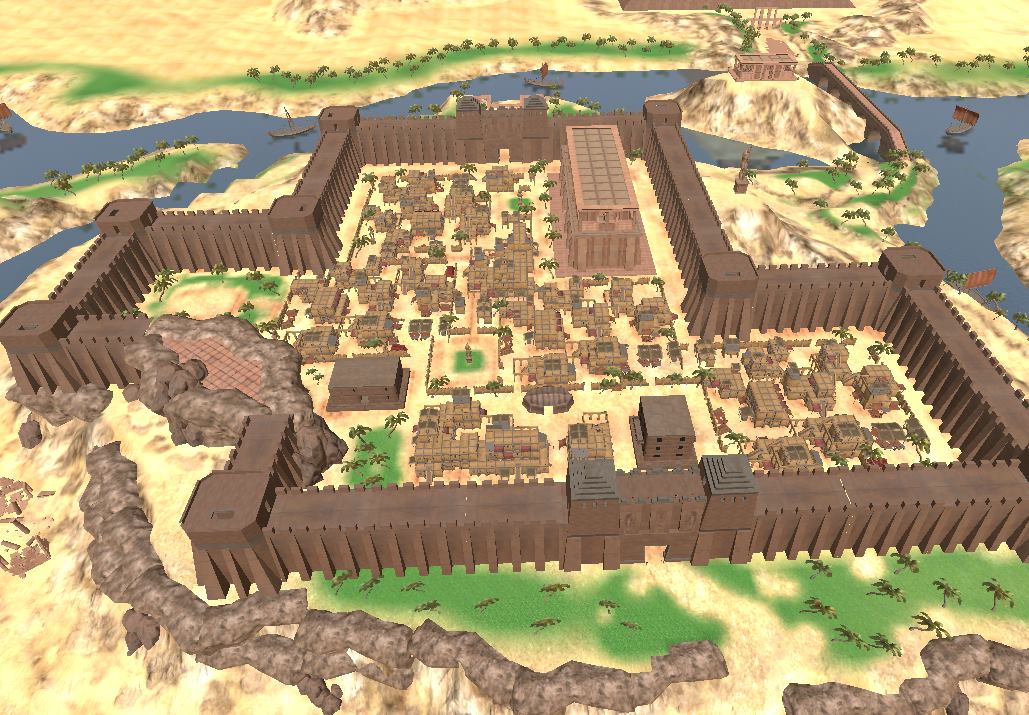 Game Level Animation and Dialogue Development
Kris Murray started working on the 3D Charater Model Dialogue and Animations in July​ 2016 which is based on his Historic Novel, "God of the Slaves" using Dialogue for Unity. You can also follow Kris Murray's progree on his God of the Slaves Facebook page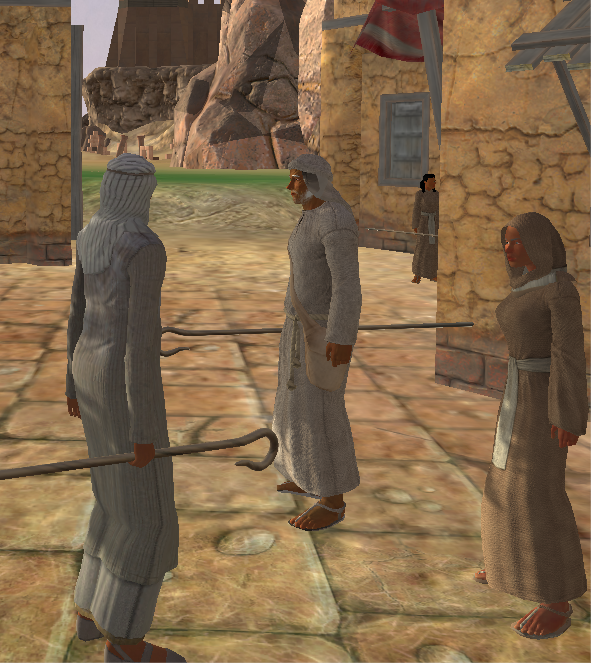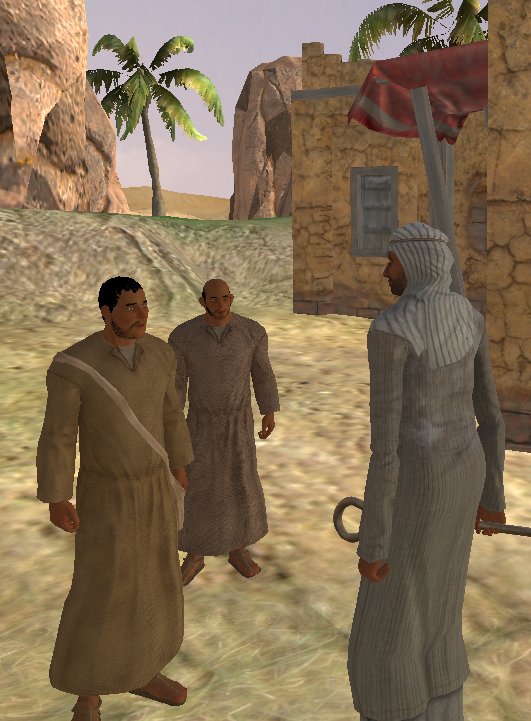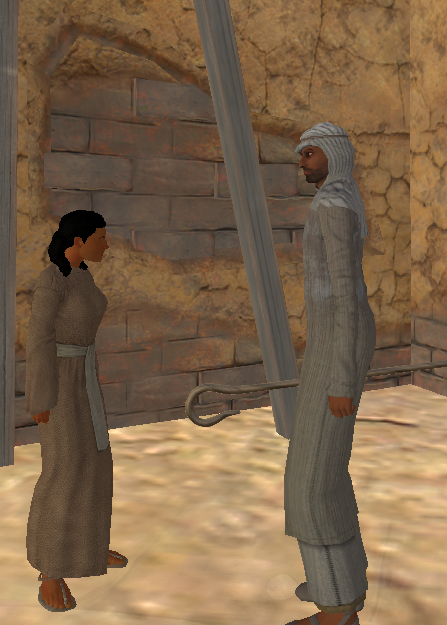 Videos of Early Alpha Game Play: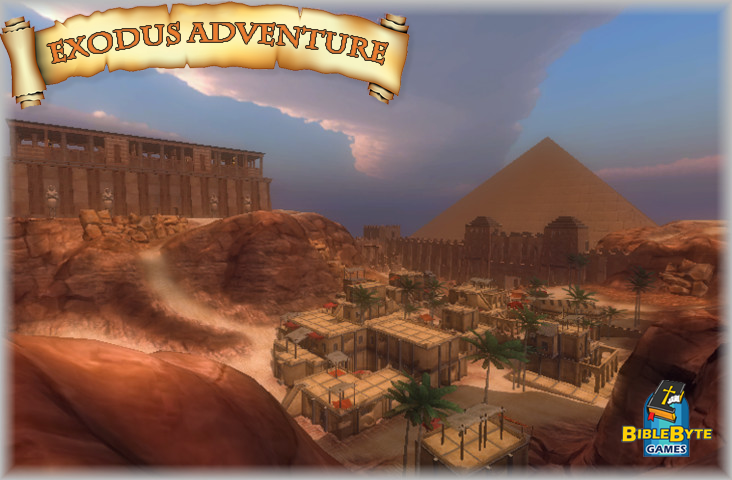 The ​Exodus Adventure C# ​3D Game Programming
Tutorial For Teens​ & Adults
Open Beta Coming July 20, 2017!