BibleByte Books & Games has been publishing high-quality Bible Based computer games and programming tutorials for schools, homeschools, and computer enthusiasts for over 30 years. We currently publish a series of Microsoft® Small Basic, Visual Basic®, Visual C#®, and Oracle®​ JavaTM self-study programming tutorials for Middle School & High School Computer Science Teachers, Homeschool Parents and Self-Study Computer Enthusiasts. ​​
We help your students to become successful programmers!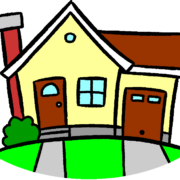 Christian Homeschool
This Beginning Christian Homeschool Computer Science for Kids series  is a at home self-study  computer programming curriculum designed for the Christian Homeschool student.  We offer four different self-study computer programming language tracks for Christian Homeschool students.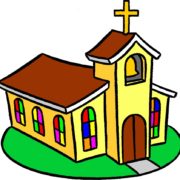 Christian Schools
Our Christian Computer Science Teacher's Kits are a fully customizable programming curriculum for Private Christian Middle School and High School Computer Science Teachers. The Teacher Edit​ion allows a teacher to customize and distribute the self-study and/or instructor-led computer programming curriculum.
TAKE A LOOK AT OUR LATEST UNITY 3D C#  BIBLE ADVENTURE  GAME TUTORIAL FOR WINDOWS & MAC
Introduction to C# with Unity 3D: The ​Exodus Adventure
"With no previous programming experience, I found that BibleByte Book's Computer Programming Tutorials made computer programming both fun and easy to learn. Their customer service was also very eager to answer any questions that I might have. This combination of curriculum and customer service makes their tutorials attractive to both the Homeschool parent and their beginning student programmer."
"BibleByte Books produces a wonderful Computer Science Curriculum that we believe will help train up the next generation of Christian game developers. The games industry desperately needs talented game developers, who are also Christians, to help build the next generation of Bible-based Christian video games. Learning a computer programming language early in life will give your child a great head start in the wonderful field of computer programming and give them the opportunity to use their skills to further the Kingdom."
​"Simply put, Philip Conrod makes the "hard concepts" easy to understand! It is this very combination that makes Philip the perfect author for the Computer Bible Games series of programming books. Making the Bible fun, intriguing and filled with learning enables all of us to grow in our biblical knowledge. Sit back and be prepared to be challenged, captivated and without knowing it, grow in your knowledge and understanding of the Bible!"