John, Joyce and Philip Conrod co-founded BIBLEBYTES  in 1982 to publish a series of Bible-based Computer Games for the Radio Shack TRS-80 Color Computer.  The Conrod family originally released the following titles; Bible Scramble Games,The Memory Verse Games, The Quail Game, Moses' Rod, Noah's Ark, The Church Growth Game, Heavenly Mansions, The Exodus Game, Manna from Heaven, The Rapture Game, and Daniel & the Lion's Den. They also developed a checkbook management and auditing system under the company name of Command Plus.   In 1983, the Bible Computer Games were then ported to the Texas Instruments TI-99  and the Timex Sinclair computer systems. Click here to view some of the original computer systems we developed our games on back in those early days of micro-computers.  BIBLEBYTES distributed their Bible-based learning games at Christian bookstores and church conferences.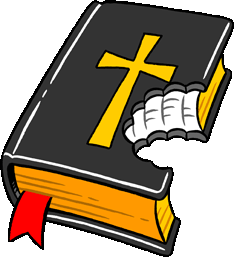 In 1983, the Conrods assembled the Bible Computer Games they had written into an easy to use textbook tutorial format which could be used by beginning programming students to learn the BASIC computer programming language. The book was designed to be used as a supplementary computer programming textbook.  In November 1983, the Conrods signed a publishing agreement with Accent Publications for their first COMPUTER BIBLE GAMES programming book.  The first "COMPUTER BIBLE GAMES" programming textbook was officially published on January 1, 1984 by Ac'cent Books for the Radio Shack TRS-80, Texas Instruments TI-99 and Timex Sinclair micro-computer systems.  
The book received its first media review in the July issue of Christian Bookseller Magazine.  Randall R. Warren wrote, "Computer Bible Games is one of the first of what will no doubt will be a long line of programs and ideas for using a home computer for Christian education and recreation."
The Bible Computer Games software package was then ported and released on the Apple IIe, Commodore 64, Commodore,, and CP/M MBASIC computer platforms in 1984. Ac'cent Books asked the Conrods to write a second computer programming book covering the Applesoft, Commodore, and CP/M MBASIC computer systems. COMPUTER BIBLE GAMES – BOOK 2 was published on July 1, 1984 by Ac'cent Books.  The second book also received positive reviews.  Doug Vos, founder of the Christian Computer Users Association said the book was, "A useful supplementary text for Christian school computer classes. Great for beginning programmers. This book is a wonderful start in an area much neglected by thinking Christians. It is hoped that this book is only the pioneer in what will become an earth-shaking Christian software industry." 
Don Dengerink, Christian Education and Technology Consultant said,  "In this age of technology we are seeing an explosion of knowledge in the area of computer science. The possibilities of growth and development with the use of computers in Christian Education are staggering and Conrod's book is a step in the right direction. Conrod's use of games to introduce and reinforce Biblical truth makes learning fun for both children and adults." 
When Microsoft replaced MS-DOS with Windows as their recommended development platform in 1991,  BibleByte Books & Games started  to re-publish our best selling Computer Bible Games on the Microsoft Windows platform using Microsoft Visual Basic.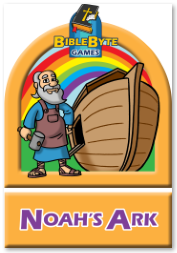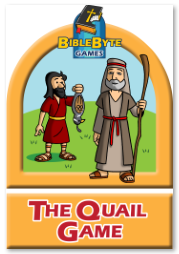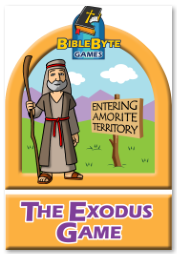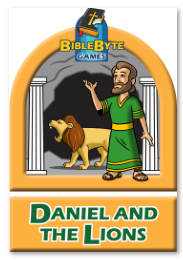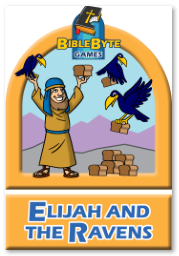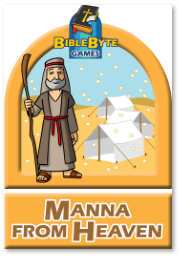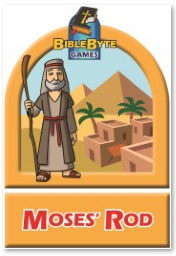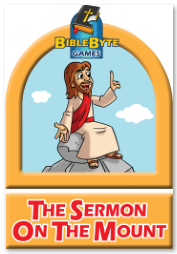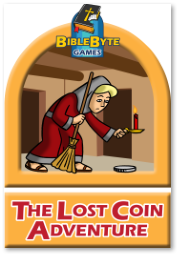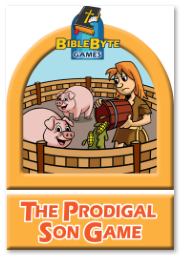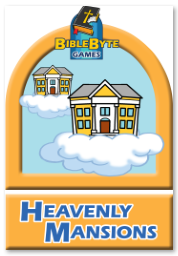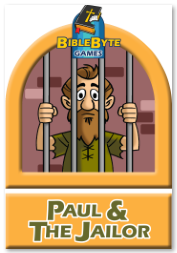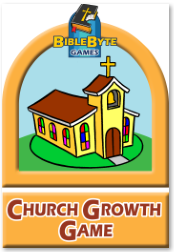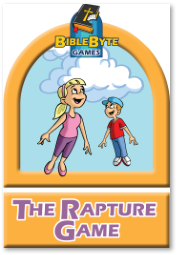 Several of our most popular  Computer Bible Games became the base source code that we used for our award winning Computer Bible Games programming tutorial textbooks.  We have now published our computer programming tutorials  using Microsoft Small Basic, Visual Basic, Visual C# and Oracle Java.   
BibleByte Books & Games continues to publish our award winning COMPUTER BIBLE GAMES programming tutorials for beginning middle-school and high-school students using the latest versions of Visual Studio, NetBeans, Unreal and Unity.  Below are links to the latest  editions of each of these award winning computer programming tutorials for students.