FROM THE BIBLEBYTE NEW TESTAMENT RPG SERIES:
THE MISSIONARY JOURNEYS OF PAUL
A 3D Computer Bible Adventure Game For PC & MAC
3D Adventure Games Based on the Book of Acts Development Screen Shots & Game Play Video
PLEASE CONTACT US IF YOU ARE INTERESTED IN INVESTING IN THIS GAME PROJECT. 
The Missionary Journeys of Paul is an open world multi-player RPG played across many different, varying Biblical locations around the Mediterranean Sea.  The player is surrounded by New Testament Biblical Characters like Paul, John Mark, Barnabas, etc. and has to learn a variety of different skills in conjunction with other players in order to complete Paul's missionary journeys with him. The Missionary Journeys of Paul uses a skill gain system instead of a class based experience system.
Open Skill System
The player's skills will primarily be increased by practicing the feature tied to the skill, though items can be acquired by converts as gifts to boost the speed in which this is accomplished. The skill system is comprised of 600 points with each separate skill being maxed out at 100 points. The player will have the option of splitting his skill template into more than 6 slots, thereby creating more space for different skills but leading to the effect of being a 'jack of all trades,' being able to do everything but being the master of none.
Also tied to the skill system is a crafting ability, in which the player can choose to train a skill in making items for other players. If he so desired, the player could choose to take all 6 default skill slots as crafting, and manage a completely different styled character then someone more evangelistic and mission oriented.
The skills are completely open in the game to players can choose to specialize in virtually any type of gameplay. However, some skills will work better with others.
Talents
Also involved as a core part of Evangelism is the Talent system. Talents are the games special moves mechanic. These might have a minimum skill requirement to use, and may be gained as a result of training a skill, in the same way that Evangelism can yield skill boosts.
Events
The game also has an emphasis on server wide events at certain points during gameplay. For instance, for first time achievements on a server or regularly at a certain point of the story a scripted event might happen that would alter the world in some way.
Groups and Missions
Also involved with both phases of play is the notion of team missions in groups of varying sizes. The multi-group raids that are found throughout the game are often combined into two different stages, where some parts require players specializing in healing whereas others may require more evangelism skills.
Multi-player
Players will have a list of open games that they may join or have the option to create a game for their specific needs. Several open world and auction/trade games will always be running without the need for players to create them.
The players may make games that will be either open world, player verses player, instance, or heroic.
Open world will be able to hold a maximum of 24 players and will not have password or player verses player options.
Instance games will also be for player housing and auction/trade games. These games will always be the same as open world with a maximum of 100 players and be open to all.
The auction system will be accessible across all open games.
The Missionary Journeys of Paul Theme:
Special features
Player characters as your Companions.
With multi-character control (MCC), players can command up to four characters simultaneously. No longer limited to playing one character at a time, players can instantly switch between their favorite character classes or control them all at once.
A hero is an NPC who can be added to a party to act in place of a human player. In this game, you will be able to use your alternate characters as your hero's. Players will simply make a character and save it then make another.
When the player make enough characters to form a group (4) they choose a character then select to bring out his alternate characters as hero's. They will all get the same experience and skill gains. All quests done with the group will update each character saved records as well as each character will get to pick a reward for any quest completed. This feature will let players level and advance all their characters at the same time.
AI tactical setting.
Each character will have an AI menu that will allow players to set ten conditions and actions for their character to function when they are not being directly controlled by the player. This system will be much like the companion system in the Dragon Age games except in this game the system will be used for all the player's characters. There will also be a 4-slot combination system with 4 slots to set the characters most used abilities in sequence.
The Story:
Acts 13:4-14:28 – So Barnabas and Paul went down from Syrian Antioch to Seleucia and from there sailed off to Cyprus. On their arrival at Salamis they began to proclaim God's message in the Jewish synagogues, having John (Mark) as their assistant.
As they made their way through the island as far as Paphos they came across a man named Bar-Jesus, a Jew who was both a false prophet and a magician. This man was attached to Sergius Paulus, the proconsul (or Roman governor of the island province of Cyprus), who was himself a man of intelligence. (Barnabas and Paul are summoned before Sergius, clash with Bar-Jesus, and Sergius Paulus becomes a believer.)
The Concept Art For Our New Testament RPG Series: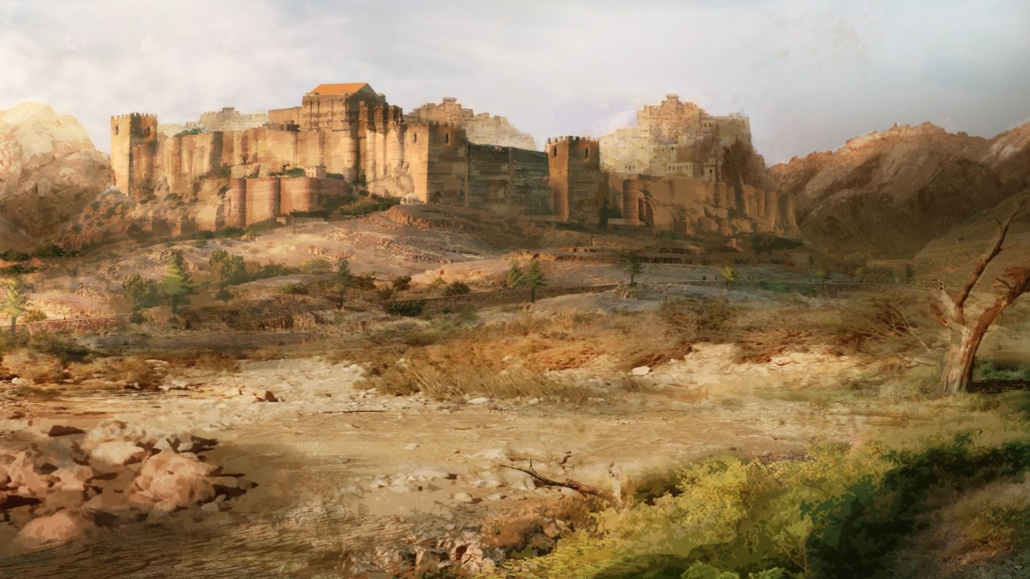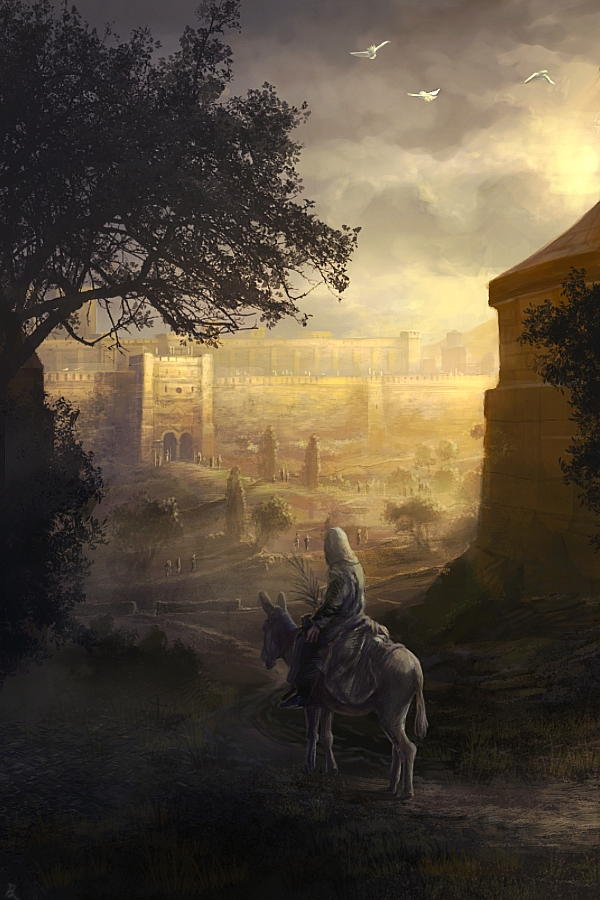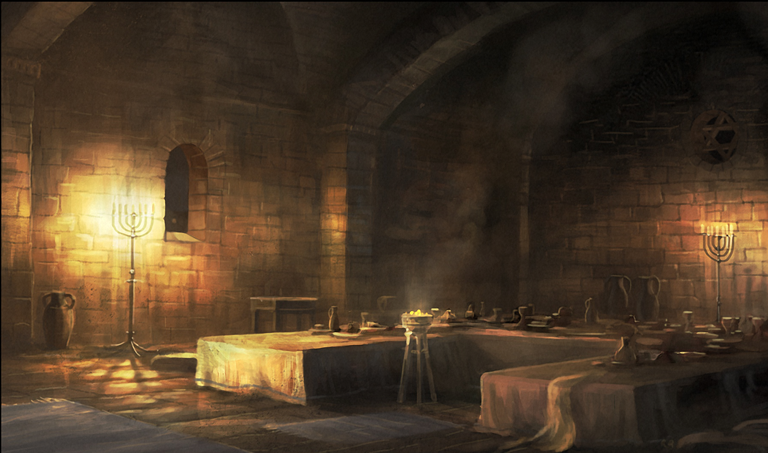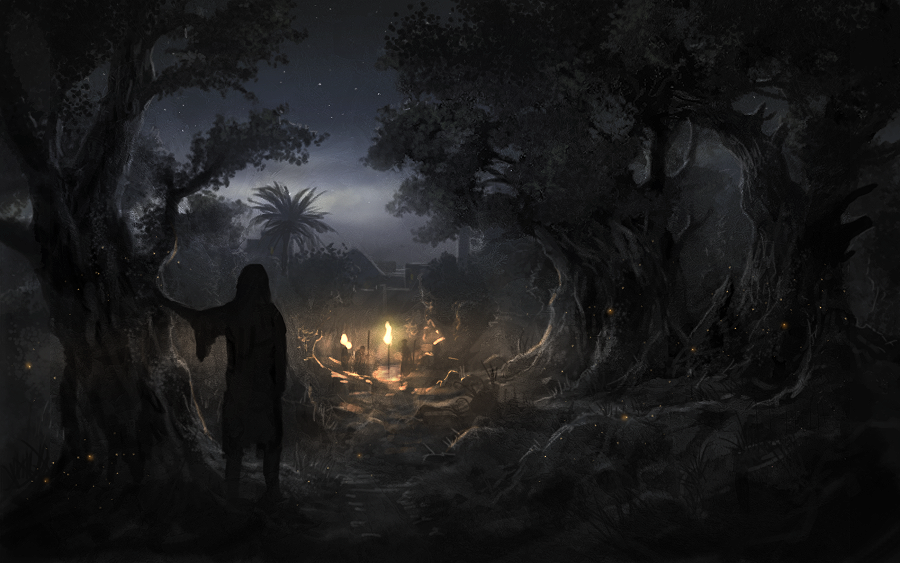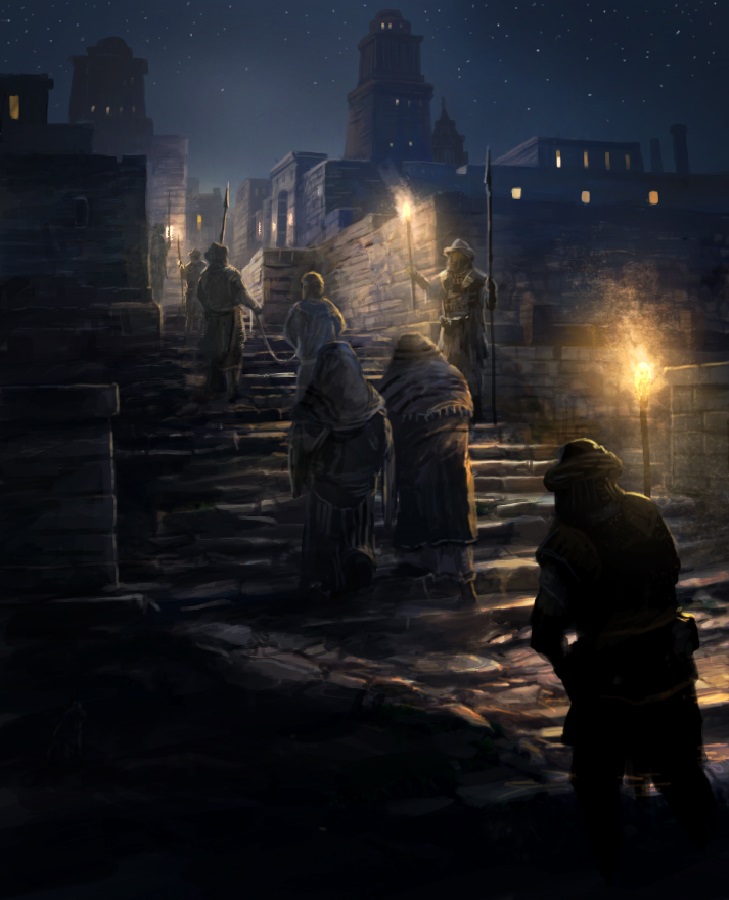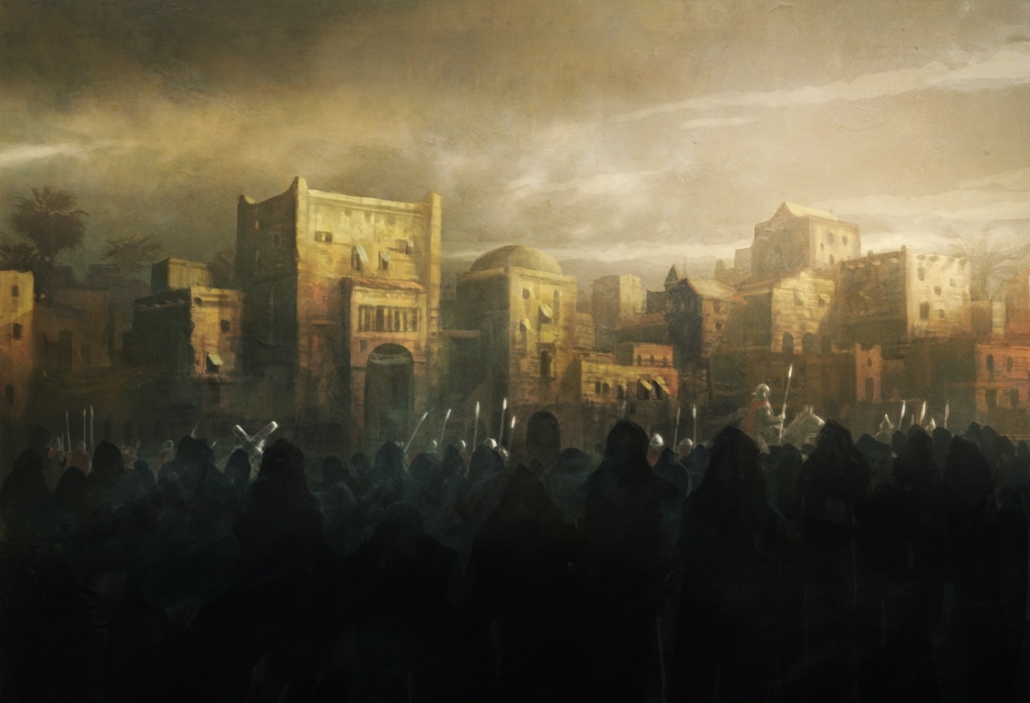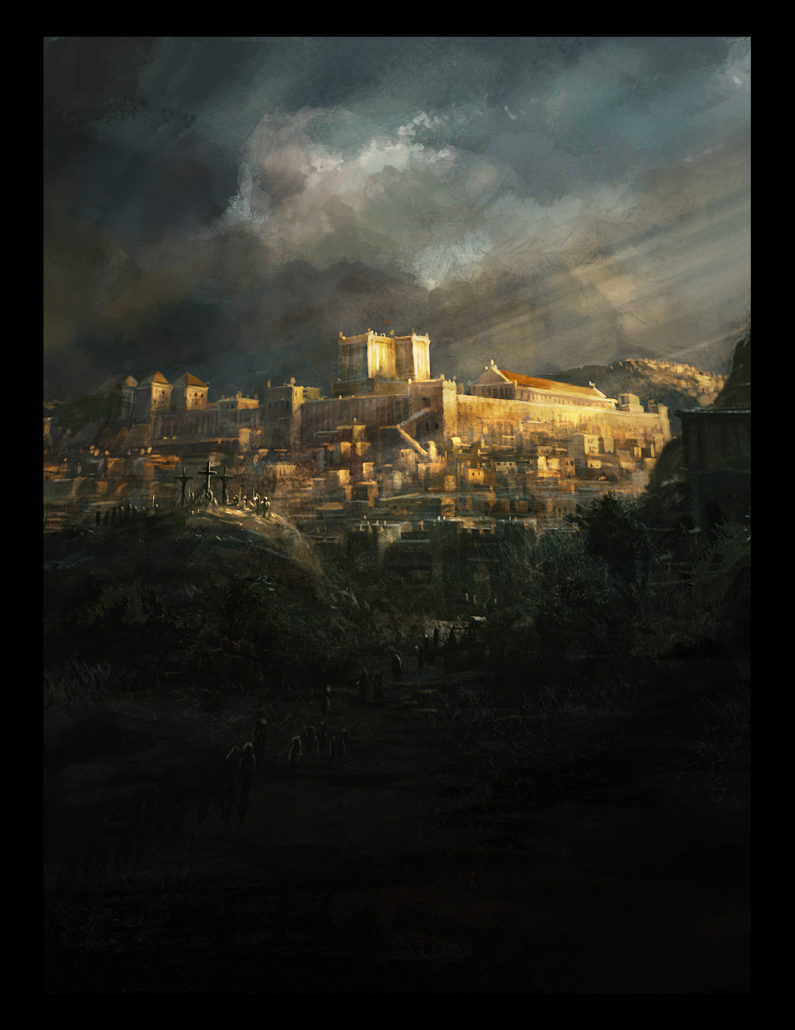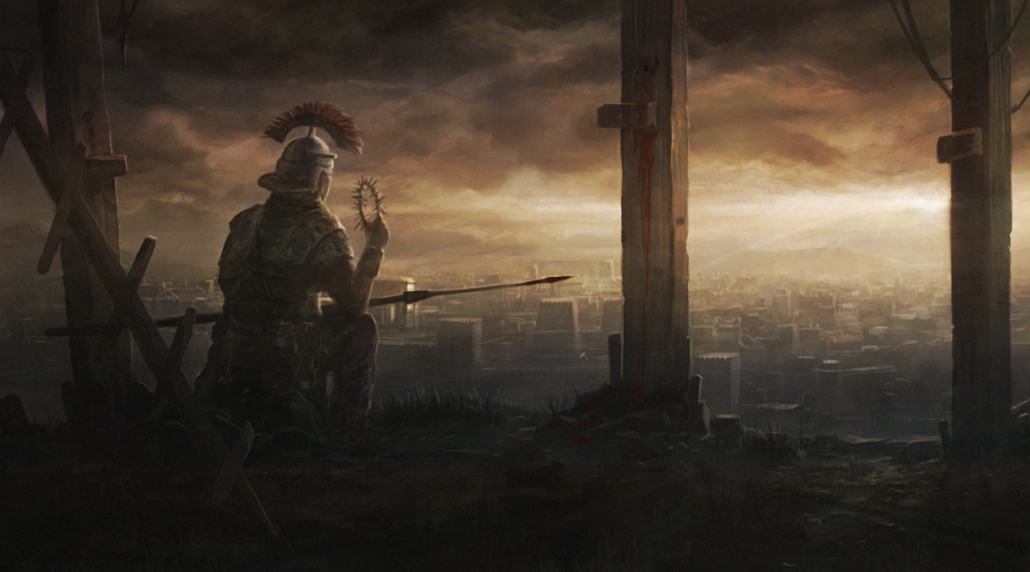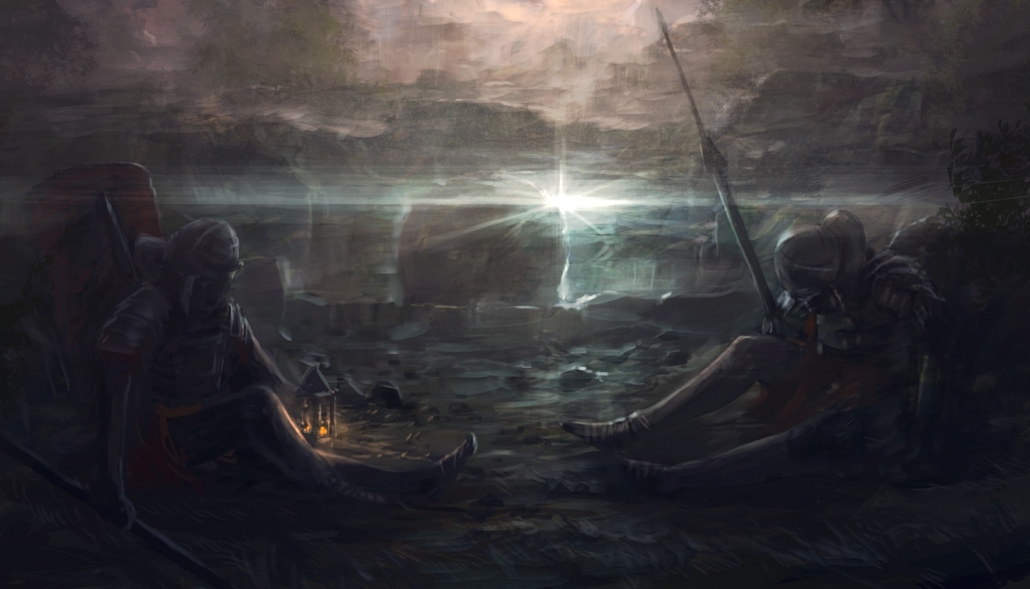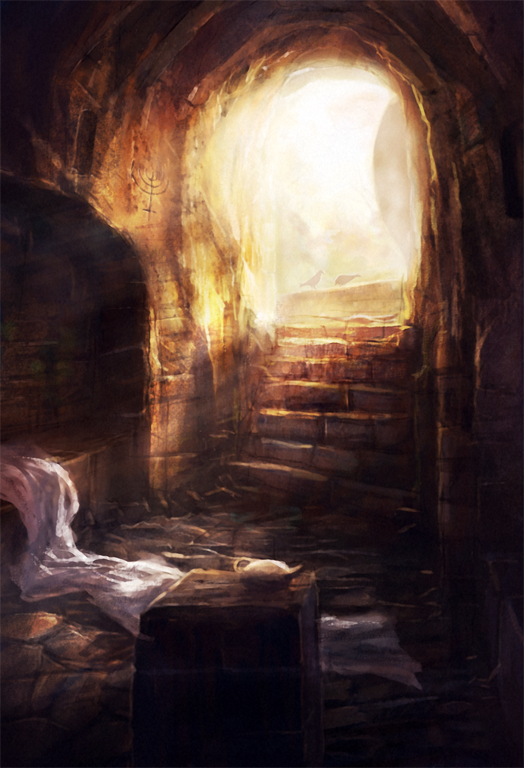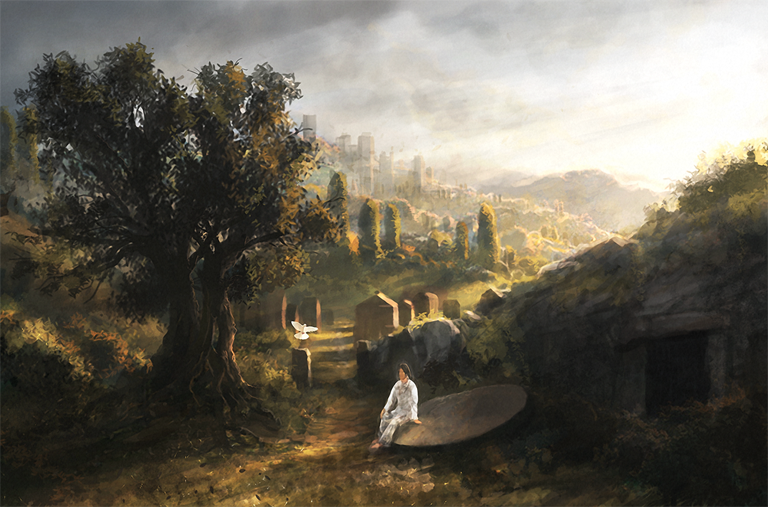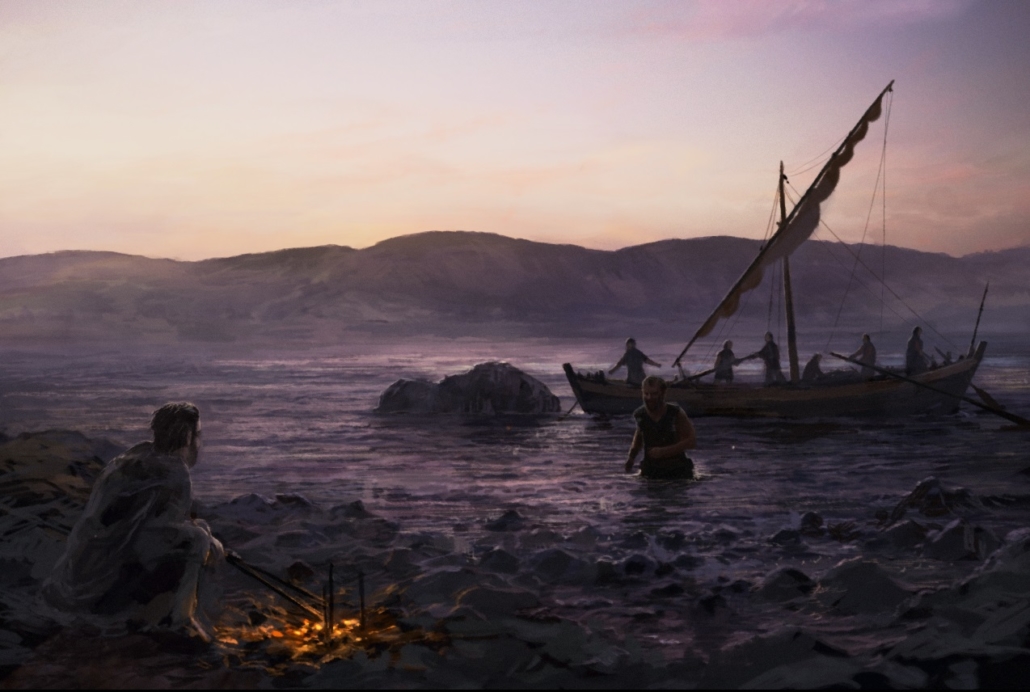 Multi-Player Login Screen
Select the Bible Character You Would Like to Play in the Game Lobby
Player Selects Paul Character
Peter Says Farewell to Paul as he Begins his First Missionary Journey
​Barnabas Looking Out over the Sea
Paul Exploring the Island of Cypress
As they made their way through the island as far as Paphos they came across a man named Bar-Jesus, a Jew who was both a false prophet and a magician.  This man was attached to Sergius Paulus, the proconsul (Roman governor of the island province of Cyprus), who was himself a man of intelligence. Barnabas and Paul are summoned before Sergius, clash with Bar-Jesus, and Sergius Paulus becomes a believer.  Visiting The Palace of Sergius Paulus, the Proconsul (Roman governor of the island province of Cyprus):
Barnabas and Paul then sail to Asia Minor and continue on to Galatia. Galatia – A large Roman province in Asia Minor, extending almost from the Black Sea to the Mediterranean through the mountains and plains of modern central Turkey. Settled by Gauls from central Asia in the 3rd century BC, Galatia included the Phrygian town of Pisidian Antioch; not to be confused with Syrian Antioch. Travelling to the Lycaonian cities of Lystra and Derbe, and the surrounding countryside. Paul and his companions set sail from Paphos and went to Perga in Pamphylia. There John (Mark) left them and turned back to Jerusalem, but they continued their journey through Perga to the Antioch in Pisidia. They went to the synagogue on the Sabbath day and took their seats. (On this occasion the Gospel of Jesus is well received. A week later it is rejected and Paul and Barnabas are expelled from the district and went on to Iconium. And the disciples continued to be full of joy and the Holy Spirit. Much the same thing happened at Iconium. But when a hostile movement arose from both Gentiles and Jews in collaboration with the authorities to insult and stone them, they got to know about it, fled to the Lycaonian cities of Lystra and Derbe and the surrounding countryside – and from there they continued to proclaim the Gospel.
Then some Jews arrived from Antioch and Iconium and after turning the minds of the people against Paul they stoned him and dragged him out of the city thinking he was dead. But while the disciples were gathered in a circle round him, Paul got up and walked back to the city. And the very next day he went out with Barnabas to Derbe, and when they had preached the Gospel to that city and made many disciples, they turned back to Lystra, Iconium and Antioch. They then crossed Pisidia and arrived in Pamphylia. They proclaimed their message in Perga and then went down to Attalia. From there they sailed back to Antioch (in Syria). When they arrived there they called the Church together and reported to them how greatly God had worked with them and how he had opened the door of faith for the Gentiles. And here at Antioch they spent a considerable time with the disciples.
See how we are making the Computer Based RPG Game:
Many of our customers have asked us how we are creating the Missionary Journeys of Paul so here is some insights into  some of the things we have done so far to build the game.  Our primary goal was to create a 3D Computer Based Role Playing Game (RPG) that is both visually appealing and also accurate to the Biblical account of Paul's Missionary Journeys found in the book of ACTS.  We began developing the game using the Unity 3D Game Engine.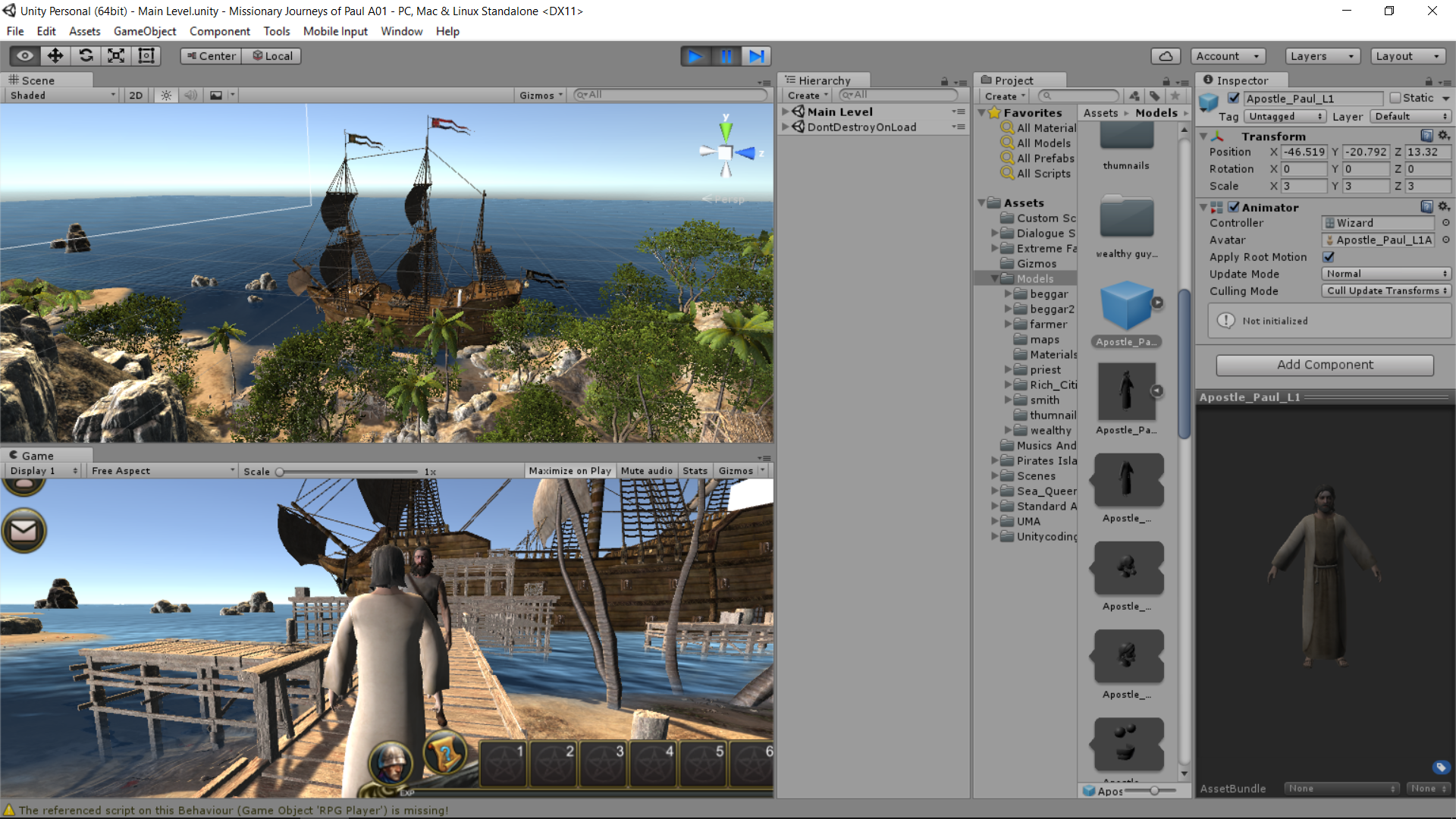 We started off by creating a custom high quality 3D Apostle Paul character model   We then added many other Biblical Era 3D Models as primary 3D Character models for the game.  We then created lots of  AD 30 Era UMA clothing models for the  many different non-player character (NPC) models  so we could fill the many villages with people.  We have also been working on different game levels for important historical sites like Jerusalem and Herod's Temple & Palace.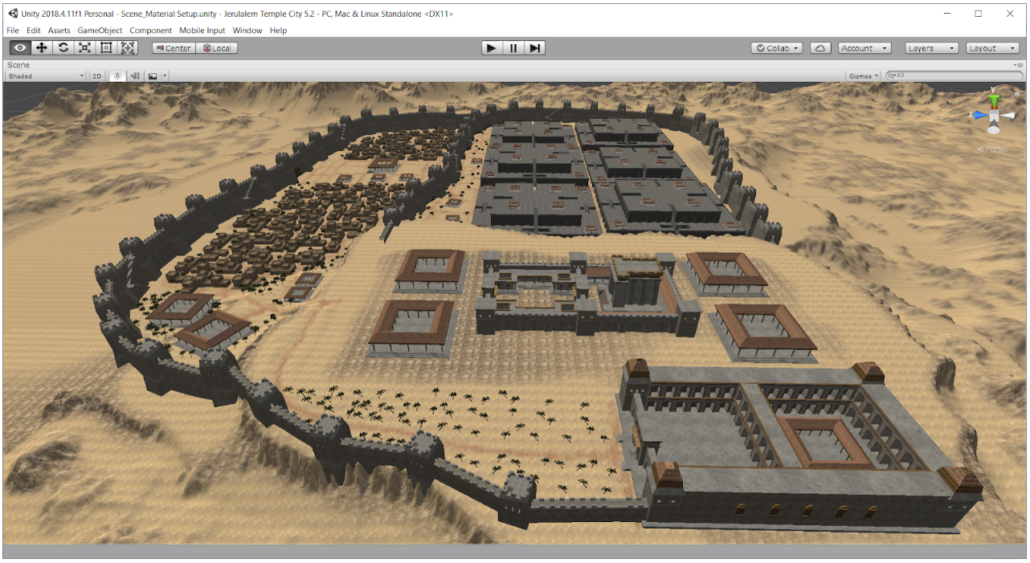 Designing & Creating the 3D Female Character Clothing
Designing & Creating the various 3D Female Character dresses
Creating the Robes for the Male Characters
Designing & Creating a 3D robe set for the Male Characters
Non-Player Character Models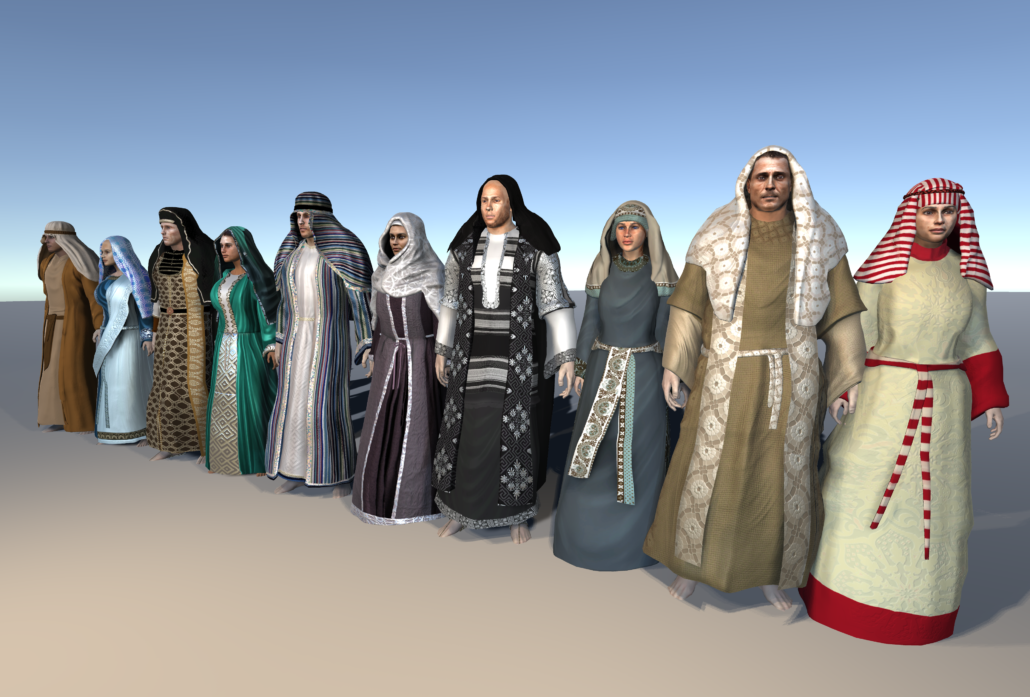 The Completed Apostle Paul 3D Character Model
Roman Soldier that Accompanies Paul to Rome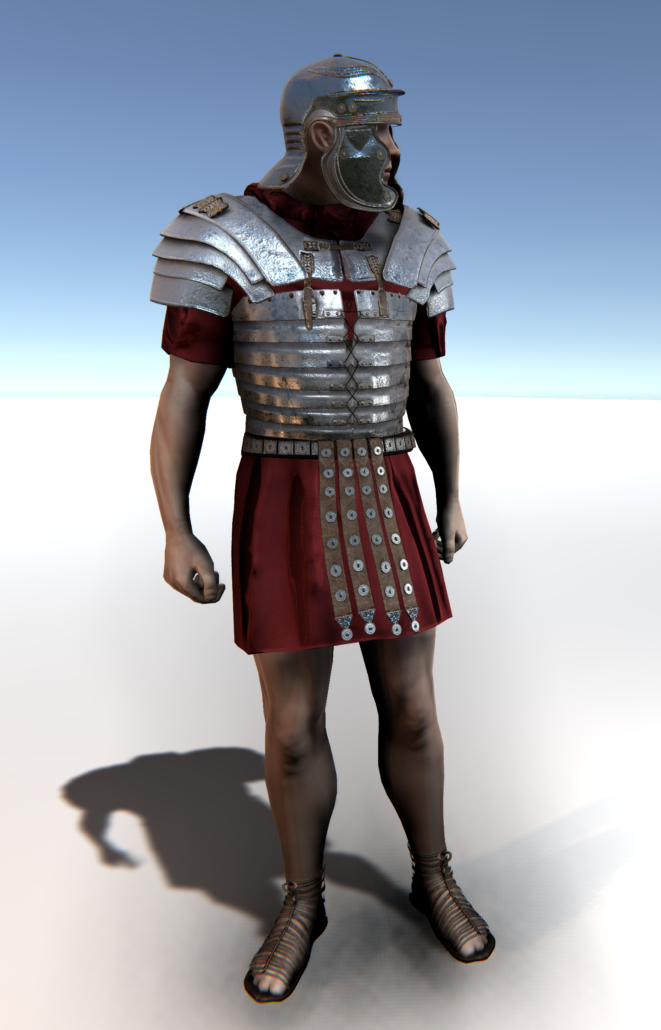 Sergius Paulus, the Proconsul Roman G​overnor of the Island Province of Cyprus
Sample Game Play – Exploring the Surrounding Villages
Paul's First Missionary Journey Teaser Video
Special thanks to Gordon Smith for his Nautical Research that contributed to the historical accuracy of this Series of 3D Bible Adventure Games.